Same-Day Dental Emergencies In Charlotte
Our dentists understand that dental emergencies never happen at a convenient time. Don't let a broken tooth, tooth pain, infection, or trauma stop you from contacting our team of emergency dental professionals. Give us a call today.
Emergency Dental Services You Can Count On.
Whether you're a new patient or an existing patient, Charlotte Progressive Dentistry is always here for you when you have a dental emergency. Our team of trained and licensed dental professionals is ready and willing to help you during dental emergencies, like chipping a tooth, lost restoration, trauma, gum pain, swelling, and infection. Don't wait until it's too late to have an emergency dental exam. Call our team or visit our dental office today.
Why Charlotte Progressive Dentistry?
    We specialize in dental emergency solutions


   Our team stays on top of the latest dentistry developments

   We work with an array of insurance providers

   We're always accepting new patients

   Our dentists are dedicated to your oral health & wellness
Same-Day Dental Emergencies
Dental emergencies happen when you least expect them, so call us immediately for our emergency dental services.
Dental emergencies almost never happen at a convenient time. Pain, swelling, lost restorations – they can all disrupt your schedule and keep you from doing the things you need to do.
When you have a dental emergency, our Charlotte Progressive Dentistry team is here for you. We treat most dental emergencies on the same day so you can get back to the things that are important to you.
Even if you are a new patient to our practice, we welcome you to our office. Dr. Greg Camp or Dr. Susana Junco will make every effort to help you feel like yourself again.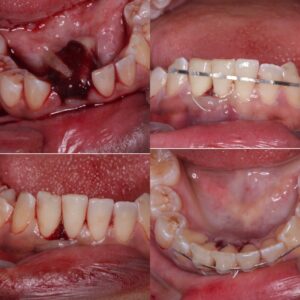 Common Dental Emergencies
When you experience a dental emergency, call us right away. Dental pain rarely goes away on its own and often worsens over time. Some of the most common dental emergencies we treat include:
Broken tooth
Pain
Lost restoration
Gum pain
Accident or trauma
Swelling
Sensitivity
Infection
---
If you have an accident with head or neck injuries or uncontrolled bleeding, you should call 911 or go to the nearest emergency room. You may have an injury that requires immediate attention.
---
Your Emergency Exam
Whether you are a new patient or an existing patient, when you contact our office with a dental emergency, we will do our best to see you in our office on the same day. We know that having a dental emergency can be a traumatic experience and we are here to help. The sooner you call our office, the sooner we can help you feel good again.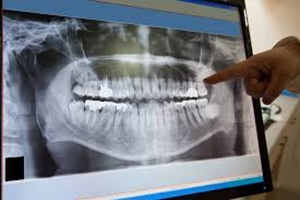 We will start by taking an x-ray of the area and making a diagnosis regarding your condition. Depending on the treatment required to restore your oral health, we may treat your condition on the same day or address your pain first and then schedule your treatment for another day. Either way, we will make sure that when you leave, you are more comfortable and have a clear picture of your oral health needs.
We will schedule a follow-up to your emergency treatment to make sure your condition is healing properly and that you are well on the road to dental wellness.
Even if you have not been to the dentist in some time, we can create a treatment plan that will outline your path to good oral health. We can help you avoid dental emergencies in the future.
Are You Experiencing Tooth Pain?
Call our Charlotte dental office right away! The sooner we speak to you, the sooner we can help you feel comfortable again. If you lost a crown or other restoration and you have it with you, please bring it to your appointment.
We are your dental emergency team and look forward to seeing you in our family dental office.