CHARLOTTE'S TOP-RATED LOCAL® DENTAL OFFICE
Exceptional dental care in Charlotte.
When choosing a dentist, you likely have a number of questions about the types of treatment they offer — from basic dental services to dental implant care, whether they accept your insurance, and if they will treat your entire family. Listed below, we have some of our most frequently asked questions. Please take a look, and if your question is not answered here, feel free to give us a call or use our contact form on the contact us page.
We look forward to hearing from you.
---
General Facts
What age do you begin seeing children for family dental services?
At Charlotte Progressive Dentistry, every family member is important to us. We welcome you to bring your children to our office where they will receive gentle, compassionate treatment – the same treatment we would want for our own kids!
We begin treating children right around the age of one in accordance with The American Academy of Pediatric Dentistry. This not only allows us to make sure that your child is healthy but also helps us to create a positive foundation for good oral health.
Our team is experienced in treating children of all ages. We strive to make each appointment a fun and relaxed experience for them. We go at your child's pace, speak in a language they understand, and make sure that you stay informed every step of the way.
At your child's first visit, we will help them become accustomed to our dental office. Dr. Gregory Camp or Dr. Susana Junco will do an exam and discuss important topics such as nutrition, habits, and behavior, and home care techniques. When we work closely with parents, we can create a positive dental experience for your child, which will support a happy, healthy smile for a lifetime.
We look forward to meeting you and your entire family.
Do dental implants hurt?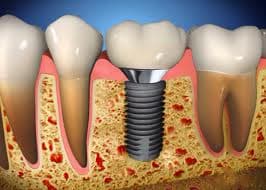 At Charlotte Progressive Dentistry, we put our patient's comfort first. It is always our goal to minimize pain for every type of treatment. That is why we will work with you, at your pace, and administer the correct amount of anesthetic for each procedure. Dental implants are no different!
Most of our patients tell us, "That was not bad at all!" In fact, dental implants will be no more uncomfortable than most other types of procedures. We will complete a medical history based on your needs and recommend the correct medication to treat any post-operative soreness. Most patients only need an over-the-counter pain medication.
Don't let the fear of pain be a factor in your decision-making process regarding your health. We will be here every step of the way to make sure you feel comfortable and heal properly. It is important to choose the type of treatment that will give you the best results. You can rely on our gentle dentists to guide you through your treatment from beginning to end.
Dental implants are still one of the most effective ways to replace missing teeth. You can achieve greater stability, freedom, and health with dental implants. Most of our patients are completely happy with their results and would do it again.
How long will my restoration (crowns, bridges, veneers) last?
How long a restoration lasts will depend largely upon you. We create quality restorations that are made to last, but the longevity of your oral health depends on your commitment to maintaining it. Restorations need to be replaced if new decay is present in the tooth, or if they have been worn down by grinding.
Here are a few ways you can extend the life of your restorations:
Home Care: Having impeccable oral hygiene between dental visits will help your crowns, bridges, and veneers stay healthy. Issues such as decay and gum disease can dramatically shorten the life of your restorations. We will provide you with tips and home care information on our dental implant care so that you can look forward to many years of service from your dentistry.
Preventive Appointments: Regular professional dental exams and cleanings is good insurance for the health of your restoration. We can reach the areas of your teeth that your toothbrush can't. Regular dental visits will alert us to any conditions that may endanger your dentistry.
Periodic X-rays: Problems such as decay and infection often appear on our periodic x-rays. We use digital technology, with far less radiation, to detect oral conditions. Dental x-rays have always been among the safest in the medical industry.
Smart Prevention: If you have a clenching or grinding habit, a nightguard may be able to protect your dentistry. The constant force from grinding your teeth can loosen or even break dental restorations.
Your age, lifestyle, and health also play a role in the longevity of your crowns, bridges, and veneers. When you come to our office for an evaluation, we will let you know what to expect.
What is a routine cleaning compared to scaling and root planing?
At Charlotte Progressive Dentistry, our treatment is never one-size-fits-all. We provide the type of treatment that will be best in improving and maintaining your oral health. When patients come to us with periodontal (gum) disease, we often need to provide a periodontal cleaning to restore your health.
Routine Professional Dental Cleanings (Prophy): A prophy, or routine dental cleaning, involves the removal of plaque and tartar above the gum line and includes a polish to remove any surface stains. This type of professional dental cleaning is most appropriate for young people with few dental problems, patients with very little dentistry, and those without a history of gum disease.
Scaling and Root Planing (SRP): Scaling and root planing refers to a professional dental cleaning that removes plaque, tartar, and bacteria from above and below the gum line and is used to treat periodontal disease. While this type of cleaning may sound intense, our highly trained dental hygienists are experts at thorough and gentle cleanings. This type of professional cleaning is specifically designed to remove bacteria and promote healing after a gum infection. Because of the nature of gum disease, you will always be more susceptible to a reoccurrence. That is why SRP cleanings will be followed with periodontal maintenance.
Periodontal Maintenance: After a deep periodontal cleaning (SRP), you will need a cleaning designed to keep your gums free from infection. Periodontal maintenance cleanings will be required to maintain your oral health. The frequency of your periodontal maintenance appointments will depend on your health. Patients often have between two and four appointments per year in order to protect their oral health.
Once we see you in our office, we can create a treatment plan that will improve your oral health and wellness.
Do you take my insurance?
At our Charlotte dental office, we will file almost all insurances except Medicaid. That means that you can come to our office no matter what insurance you have and we will take care of the paperwork! We are in-network with most insurance companies, including but not limited to:
Aetna (medicare ONLY)
Ameritas
Blue Cross & Blue Shield
Best Life
Cigna (certain plans)
Guardian
Humana
Kansas City Life
Lincoln Financial
Metlife (only certain plans)
Principal
We work with patients to maximize their benefits. It is important to remember, however, that dental insurance may not cover all expenses when it comes to your treatment. For any out-of-pocket costs that you may incur, we do offer CareCredit, a healthcare financing plan with low- and no-interest options.
The best way to find out about your benefits is to give us a call. Our helpful team will be happy to assist you and clarify what you can expect when you receive treatment in our office. We will always be upfront about costs and help you prioritize treatment so you can protect your oral health and your budget.
To find out more, or to schedule an appointment with our family dental center, give us a call!
Are you accepting new patients?
We always welcome new patients of all ages at Charlotte Progressive Dentistry. Whether you are looking for a new dentist in the Charlotte, NC area or you are experiencing a dental emergency, we can help. We see new patients every day and look forward to meeting you.
If you have a dental emergency, contact us right away. Even if you have never been to our office before, we will make sure you get taken care of in a timely fashion – often on the same day.
If it has been awhile since you visited the dentist, you might be embarrassed about the condition of your teeth and gums. Rather than making you feel bad or guilty, we will simply help you get back on track as quickly as possible and help you take the next steps toward good oral health.
We offer most services without the need for a referral. Even procedures such as root canals and extractions can happen right here in our office where you feel comfortable. Our dentists, Dr. Greg Camp and Dr. Susana Junco, have the experience and training necessary to make each of your procedures a success. Our entire team is dedicated to your oral health and wellness.
We look forward to hearing from you. Schedule with our family dentist office today!
Are electric toothbrushes better than manual toothbrushes?
If a manual toothbrush is used with the proper technique and for the appropriate amount of time, it can perform just as well as an electric toothbrush. Many people do not brush for the recommended 2 minutes or have difficulty with hand dexterity. In those, and many other, cases, an electric toothbrush may be a better choice.
Ask your dentist if you have any concerns about which type of toothbrush is better suited for your needs.
What causes bad breath?
Halitosis, or more commonly referred to as bad breath, has been linked to numerous systemic illnesses. However, the majority of bad breath comes right from your mouth and is associated with poor oral hygiene. A dry mouth, or low salivary flow, can also influence bad breath.
The two main goals of treating bad breath are to first control the bacteria that form the bad breath-causing compounds and secondly to neutralize the bad breath-causing compounds that are produced.
Why do I need dental x-rays and are they safe?
Many diseases of the teeth and surrounding tissues cannot be seen by your dentist when he or she examines your mouth. A dental x-ray can "see inside" your teeth and soft tissues to help reveal many conditions and diseases. A dental x-ray examination can show:
Areas of decay between the teeth or under existing fillings, crowns, and bridges
Infections in the bone
Periodontal (gum) disease
Developmental abnormalities
Some types of tumors or cysts
Finding and treating dental problems early on can often save money, time, and unnecessary pain. Your dentist will evaluate your need for radiographs and how often you should have them done. This may depend on your age, risk for disease, or for evaluation or growth and development. Often times, your dentist's recommendations may differ from what your insurance company covers.
At Charlotte Progressive Dentistry, we only use digital x-rays. This type of radiograph reduces radiation exposure by 90%. To compare, a chest CT scan exposes a patient to 2,800 times the radiation of a dental x-ray, and a mammogram gives off about 60 times the radiation. Surprisingly, you get more radiation from daily exposure to nature than from dental x-rays.