Our Team
Charlotte Progressive Dentistry – Family Dental Services
Our exceptional team is what really sets us apart from other dental practices. From the moment you walk in the door, you will notice the difference. From Dr. Camp and Dr. Junco, to every member of our team, we are completely committed to making your experience a positive one. Take a moment to get to know us by reading our team biographies below. We look forward to welcoming you to our dental office.
---
Meet Our Team
Dr. Gregory Camp, DMD
Dr. Gregory Camp is an honors graduate with a Bachelor of Arts in Psychology from UNC-Chapel Hill. He earned his Doctor of Dental Medicine (DMD) from Nova Southeastern University in Fort Lauderdale in 2007 and was also awarded the Oral Medicine award for his class. He then went on to complete a General Practice Residency program at Carolinas Medical Center, where he received advanced training in restorative dentistry, periodontics, endodontics, prosthodontics, implant dentistry, and oral surgery. He even did a rotation in surgical anesthesia.
Dr. Camp's true passion for dentistry is in the area of implant dentistry. Following his residency, Dr. Camp completed an additional year of advanced training in implant dentistry at the Triangle Dental Institute and has earned his Fellowship status with the International Congress of Oral Implantologists. He is trained in all aspects of Implant Dentistry including bone grafting and All-On-4 Teeth In A Day procedure.
Along with his special training in the placement and restoration of dental implants, Dr. Camp is also Invisalign® and Lumineers® certified. He is dedicated to a lifetime of continuing education, focusing on all aspects of dentistry. He has even completed several hours of education at the world-renowned Dawson Academy Dental Education Center.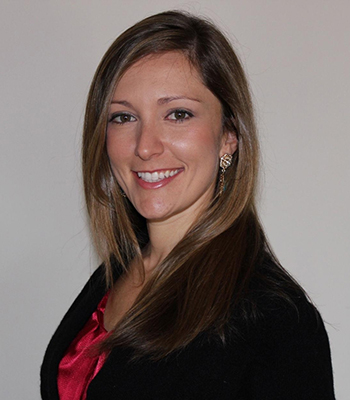 Dr. Susana Junco, DMD
Dr. Susana Junco was born and raised in Caracas, Venezuela. She completed a year of dental school at Universidad Santa Maria in Venezuela. At the age of 18, she decided to move to Ft. Lauderdale with her two sisters and parents. After attending dental school at Nova Southeastern University, she earned her Doctor of Dental Medicine degree in 2007 and was awarded the Oral Biology award for her class.
Dr. Junco has worked at various locations in the Charlotte area and now is only located in South Charlotte. She is Invisalign® and Lumineers® certified, as well as certified in the use of the hard and soft tissue Waterlase® MD Laser. Dr. Junco recently graduated from an Orofacial pain mini residency, and is now able to offer even more treatment options for patients who suffer migraines, jaw pain, ear ringing, and vertigo related to TMJ problems (also called TMD). She is able to prescribe and offer orthopedic appliances for TMJ treatment. Dr. Junco has also completed several hours of continuing education at the world-renowned Dawson Academy Dental Education Center.
Her newest passion is helping patients with Obstructive Sleep Apnea. She has taken numerous dental sleep medicine continuing education courses on the subject, and helps patients get diagnosed as well as works hand in hand with other physicians to offer options for treatment. She is able to offer oral appliances for the treatment of snoring and mild to moderate sleep apnea when a physician recommends it. Dr. Junco is a member of the American Academy of Sleep Medicine. Her newest accomplishment is completing the 2018 Dental Sleep Medicine Residency at UNC, Chapel Hill.
She highly enjoys singing while she works. All her patients find this relaxing. She enjoys reading fiction, working out, going to the beach, and traveling anywhere with her family.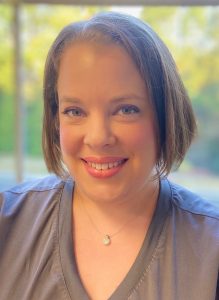 Bobbie, Registered Dental Hygienist
Bobbie grew up in Goldsboro, North Carolina. She moved in 1995 to Charlotte where she enjoys all that this beautiful city has to offer. Bobbie graduated in 2004 from the Dental Hygiene Program at The University of North Carolina Chapel Hill with concentrated studies in Periodontics. During her academic career there, she was on the Dean's List and was inducted into the Xi Chapter of Sigma Phi Alpha, The National Dental Hygiene Honor Society.
When visiting the Charlotte Progressive Dentistry family, Bobbie wants her patients to feel comfortable and welcome. What Bobbie loves most about being a dental hygienist is taking care of people and working with them to achieve their optimal dental health.
Bobbie is happily married to her amazing hubby Adam. She enjoys attending all kinds of sporting events and theater. One of Bobbie's favorite things is shelling on the beach with her 2 best pals…her sister and her nephew.
Estefania
My name is Estefania, I've been working in the dental field for 9 years. I was born in Colombia but raised in Charlotte. I am bilingual. I love interacting with patients and helping guide them though all phases of their treatment to achieve their goals. Outside of work i enjoy spending time with my husband, son and family. We like to go hiking, watching movies and pretty much anything we can do as a family.
Isa, Jay, and Maria
The wonderful dental assistants that make this office a welcoming environment. They all have a passion for creating a positive dental experience for all their patients. As they strive to deliver the best overall dental experience. They are all fluent spanish speakers,  care will be provided in the language thats most comfortable. When not treating patients, they enjoy outdoor activities, and personal fitness.
Kate
I have been working in the dental field for a little over a year now. I was born and raised in Charlotte, NC. I enjoy greeting and helping our patients understand their treatment and insurance benefits. Outside of work I enjoy spending time with  my family, reading, and doing puzzles!
Lilli
I'm a proud fourth generation Charlottean. I have a 27 year old son named Jake, he lives in Greenville, NC and loves his job helping patients with their medical device needs. I also have a 16 year old daughter named Stella. It's her picture you'll see when you you visit me in the office, she's a golfer and loves to cook. Dental hygiene is my second career and my joy, I graduated from Central Piedmont Community College in 2017 with an Associate in Applied Science in Dental Hygiene. Working with Drs. Camp and Junco has elevated my knowledge and career skills in all things dental. I look forward to meeting you and helping you have a healthy beautiful smile!