CHARLOTTE'S TOP-RATED LOCAL® DENTAL OFFICE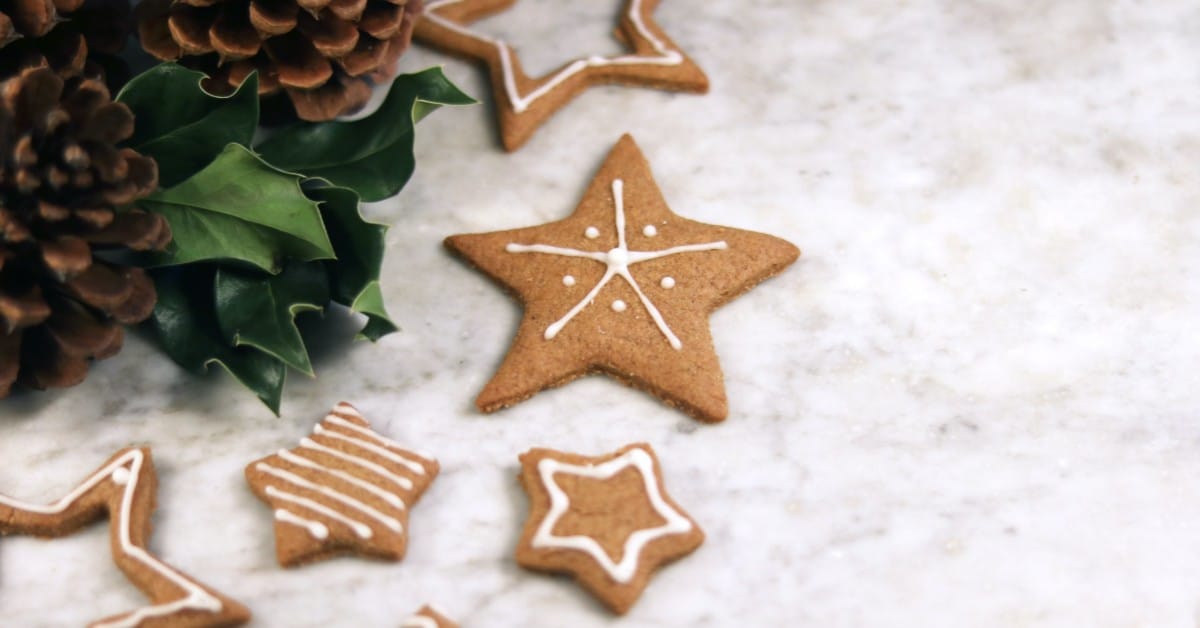 Holiday Foods That Are Bad For Your Teeth
The holidays are the perfect time to unwind and enjoy things you wouldn't normally get to during the rest of the year. From family members you haven't seen in a year to your favorite decadent meals, everyone looks forward to the holiday season in one way or another. While those holiday foods may taste amazing, some aren't as good for you as you may think or hope they are, specifically hurting your teeth. In today's blog, Charlotte Progressive Dentistry, the top-rated dental clinic in Charlotte, will be going over some of the foods to watch out for this holiday season if you're looking to keep your teeth happy and healthy.

Alcohol
While it's enjoyed throughout the year, alcohol is a staple in a number of beverages at just about any holiday party. Everyone likes to unwind with their favorite drink, especially around the holidays when they're surrounded by friends and family. However, if you do plan on drinking any amount of alcohol this holiday season, make sure to take extra care of your teeth. Alcohol contains large amounts of sugar, which can work to break down the enamel of your teeth. Some drinks like wine have high acidity levels, which can also break down your enamel. This can lead to things like cavities, gum disease, and other oral diseases. This holiday season, if you plan on drinking alcohol of any kind, be sure to take care of your teeth as well.
Hard Candy
A staple food provided by grandparents everywhere, hard candies always seem to make their way out during the holiday season. As sweet as they may be, hard candies can wreak havoc on your teeth. Not only are these tiny bricks packed with large amounts of sugar, but they're also quite hard, if their name didn't already give that away. This is a terrible combination for your teeth as the sugar and the density of the candy can act as a one-two punch to knock out your teeth. This holiday season, be sure to balance your hard candy intake with proper brushing and dental hygiene.
Eggnog
One of the most polarizing holiday drinks, eggnog is still enjoyed this time of the year all around the world. Whatever your stance on this creamy holiday beverage, it's important to know what this drink can do to your teeth before you pour yourself a glass. Like the other items on this list so far, eggnog has a large amount of sugar. Oftentimes, people will combine eggnog with their favorite spirit, adding even more potential danger for their pearly whites. We here at Charlotte Progressive Dentistry aren't saying that you shouldn't enjoy a nice cold glass of spiked eggnog, but if you are just be sure to brush your teeth before your long winter's nap.
Coffee
Who doesn't love gathering around a campfire and passing around some pumpkin pie and some coffee while telling ghost stories? It's a tradition so good that they even made an entire song about it. Coffee is no slouch when it comes to use. Countless individuals around the world enjoy this warm drink all year-round no matter what the weather is doing. Even though coffee is one of the most popular drinks on the planet, many people don't realize how it can affect their teeth. Coffee is very acidic, meaning that it can break down tooth enamel when consumed even in small amounts. Whether you're a holiday coffee drinker or a year-round coffee enthusiast, make sure you take care of your teeth.
Chocolate
A comfort food that everyone likes to enjoy no matter what time of the year, chocolate becomes even more popular during the holiday season as it makes its way into new and favorite desserts of all kinds. Milk chocolate is high in sugar, and if you've been paying attention to the blog so far, you know that can cause massive amounts of damage to your teeth. There is good news however, as the darker the chocolate you eat, the better it is for you. Dark chocolate contains less sugar, making it better for your teeth overall. If you're looking to indulge this holiday season, then make sure you take care of your mouth.
Other holiday foods that are bad for your teeth:
Soda
Carbonated drinks
Candy canes
Citrus fruit
Corn on the cob
Holiday foods that are good for your teeth:
Turkey
Nuts
Hard cheeses
Veggies of all kinds
Sugar-free gum
No matter what kinds of foods you partake in this holiday, always make sure to take care of your teeth with rigorous and routine brushing and flossing. If an accident happens and you need the top-rated emergency dental services in Charlotte, then look no further than Charlotte Progressive Dentistry. We can help with all kinds of emergency dental procedures, including root canals, broken teeth, sensitivity and pain, and much more!

Learn more about our emergency dental services, get to know our Charlotte dental clinic, or contact Charlotte Progressive Dentistry to schedule your appointment today!